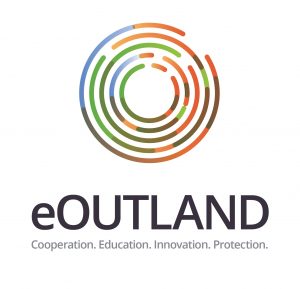 2nd INTERIM MEETING ON THE PROJECT "PROTECTING BIODIVERSITY AT NATURA 2000 SITES AND OTHER PROTECTED AREAS FROM NATURAL HAZARDS THROUGH A CERTIFIED FRAMEWORK FOR CROSS-BORDER EDUCATION, TRAINING AND SUPPORT OF CIVIL PROTECTION VOLUNTEERS BASED ON INNOVATION AND NEW TECHNOLOGIES", ACRONYM eOUTLAND, SUBSIDY CONTRACT № В2.6d.06/02.10.2017
During 22 – 23.03.2019 the 2nd Interim meeting on the project "Protecting biodiversity at NATURA 2000 sites and other protected areas from natural hazards through a certified framework for cross-border education, training and support of civil protection volunteers based on innovation and new technologies", acronym eOUTLAND, Subsidy contract № В2.6d.06/02.10.2017 was held in Zlatograd, Bulgaria. The meeting was hosted Project Beneficiary 5 – Municipality of Zlatograd. The meeting was attended by 10 representatives of all project beneficiaries.
During the meeting the partners discussed the following issues:
WP1: Project Management & Coordination:
LB and PB4 declared the need for submission of a request for modification of the Justification of Budget (JoB) for certain costs. PB4 presented changes suggestion for Travel and accommodation, transportation and daily allowance cost to be transformed as External expertise and services. PB4 assured that the suggested changes will be provided to the LB right after the 2nd Interim Meeting in official email. LB also will prepare their requests for changes. PB2, PB3 and PB5 support the request for modification of the Justification of Budget (JoB).
The Lead Beneficiary, Beneficiary 3 and Beneficiary 5 presented the progress in the announced tender procedures for the equipment;
The project beneficiaries from Bulgaria reported that all the information from the implemented FLC is uploaded in the MIS platform. They pointed out that there is missing data from the Bulgarian controllers so that the status of the bulletins is "submitted". Bulgarian partners have been informed about the problem by the JS.
WP2: Communication & Dissemination
Deliverable 2.4 – reported progress made by Beneficiaries 3, 4 and 5 in relation to the organization of raising awareness visits to external target groups; discussing the tools to be used by the Lead Beneficiary and Beneficiaries 3, 4 and 5 with regard to the organization of a campaign to receive input from the public.
WP3: Enhancement of the educational/ training competence of the cross-border civil protection volunteers
Deliverable 3.1: reported progress on the development of the handbooks by the Lead Beneficiary and Beneficiaries 3 and 4 ; discussing specific dates for planned trainings within the framework of the deliverable 3.1.
WP4: Strengthening the operational capacity of the cross-border civil protection volunteerism: reported progress
WP5: Setting the base for future steps: reported progress and discussing the required reporting documents.