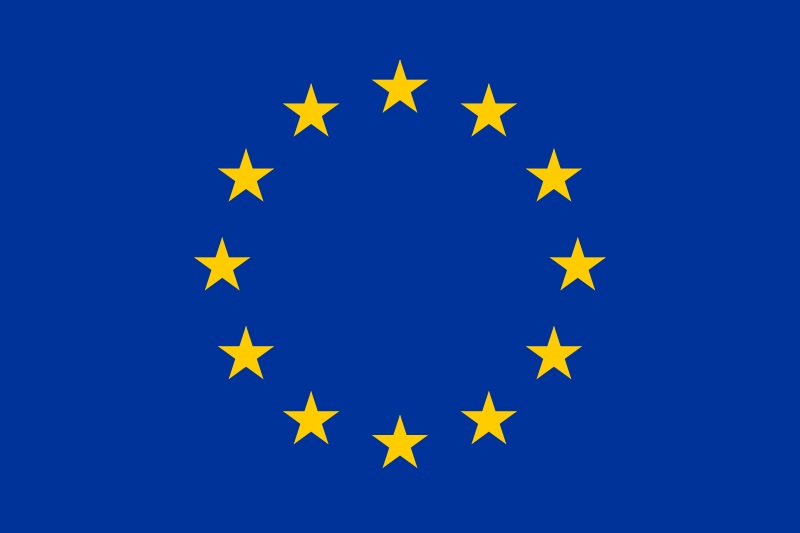 PHARE Cross-Border Cooperation Programme Bulgaria – Greece 2004, Small Projects Fund, supporting the economic development and employment promotion, Budget line: BG: 2004/016-782.01.02, Project "Haskovo and Evros business- together in Europe " 
PHARE Cross-Border Cooperation Programme Bulgaria- Greece, Financing memorandum 2004 
Overall objectives:
To promote good neighbourliness and stability between the Central and Eastern European Countries /CEEC/ and the Member States by funding projects which will yield tangible benefits to the regions and communities on both sides of the border.
To promote co-operation with CEEC regions bordering the EU, helping these regions to overcome the specific development problems which may arise, inter alia, from their position within the national economies, in the interest of the local communities and in a manner compatible with the environment protection.
To develop the economy of the border regions by enhancing the trade and the economic co-operation with special environmental consideration.
Specific objectives:
To continue to facilitate the movement of goods and people by rehabilitation of the access roads and infrastructure to the border crossings.
To address local environmental problems that affect both sides of the border, such as, management of liquid waste disposal and the integrated water management of the shared river basins that will improve the quality of life and the safety of the local population and protect the natural environment.
To facilitate the cross-border co-operation of regional actors and agencies in the areas of civil society, culture, education, business, especially tourism, and environment through the continuation of a Small Project Fund.
To provide technical assistance through Project Preparation Facility projects.
Small Projects Fund, supporting the economic development and employment promotion between Bulgaria and Greece
This scheme is intended to fund "soft" projects or " people to people" projects and especially in the sphere of : business co-operation, development of enterprises, transfer of technologies, consulting services and marketing for small and medium-sized enterprises, training, employment, exchange measures in health care services and culture, improvement of the information exchange and communications between border regions.
Overall objective: 
Increase growth and improve competitiveness of enterprises in the cross border region.
Specific objectives:
Stimulate cross-border economic activities (co-operation between companies, creation of network and clusters, development of joint strategies and new products, joint marketing activities);
Improve human resources capacities and skills.
Priorities:
1. Business co-operation in support of employment increase.
Establishment of cross-border network.
Cross-border marketing research and advertisement;
Cross-border initiatives for training and popularizing of the EU requirements to Small and Medium-sized enterprises;
Law and economic consultations;
Information services for contractors in the border region; .
2. Co-operation between educational and explorative institutions.
Co-operation between educational institutions, aiming at improving the quality of human resources in the border region;
Establishment of cross – border network in the sphere of labour market and information exchange , aiming at developing employment and education programs ;
Training activities for organizations employees , supporting business and aiming at promoting the co – operation between Small and Medium – sized enterprises in the border region and the research activities ; .
Territorial range :
Municipalities or organizations , which can participate …., should be situated in one of the following regions : Blagoevgrad , Smolyan , Kardzhali and Haskovo , and their Greek partners- in one of the following prefectures : Seres , Solun , Drama , Kavala , Ksanti , Rodopi and Evros.
Financing assistance amount :
The minimum amount/sum for one project is €   10   000 , and the maximum one – €   100   000 . Besides , a grant can not exceed 90% from the total eligible / admissible expenses of the project and the minimum co – financing by the contender is 10% from the total amount of the project.
PARTNERS
Border Regional Association "Evros" or E.A.B.E.
Location: Provatona, Tihero District
Members:
Trigono Municipality
Kiprinu Municipality
Orestiada Municipality
Didimotiho Municipality
Metaxades Municipality
Orpheas Municipality
Sufli Municipality
Tihero Municipality
Feres Municipality
Samothraci Municipality
Regional Administration of Evros
Democritus University of Thrace
Evros Industrial Chamber
Businessman and Factory-owners Association, Orestiada and Evros District
Cultural Figures Association, Evros District
WWF- Greece /World Wide Fund for Nature/, Athens
Northern Greece Research and Development Organization, Orestiada
Municipal company "EVROS A.E.", Provatona
Young Cultivators Association- Evros, Tihero
Association for Development, Alexandroupoli
OTE- Branch Evros, Alexandroupoli
KEK- Centre for Professional Realization Evros- Education, situated in Ardanio, Evros District
KEK Thrace " Athens ", Alexandroupoli
KEK Thrace – Development, Orestiada
Regional Tax Administration- branch Orestiada, Orestiada
Extended Regional Administration Rodopi- Evros, Komotini
Objectives of the organization:
Presenting the border interests at national and international level, organizations, institutions and initiatives development
Experience and information exchange determination and coordination of common tendency for development at social, cultural, economic or other aspect, utilization of arose opportunities and provision of decisions
Plans and programmes implementation, submitting applications for funding, allocation of income and expense means
Organization of initiatives which refer to border development and cross-border co-operation
Provision of help for solving problems, concerning the cross-border co-operation and organization of special initiatives
Preparation and implementation of development programmes through initiatives of the EU, the Council of Europe and other international organizations
Informing the European institutions and society about cross-border co-operation
Participation of the Association as a member of the Border Regions, in EU, other institutions of EU, associations and organizations which work for Border Regions development
Touching upon issues and subjects of international character and training of all employees from the countries, mentioned above, which participate in the Association
Efforts, orientated to implementation of international co-operations with different organizations (for example- MKO, OTA, Universities, agricultural associations, organizations with private initiatives, etc.) and different countries, aiming at essential improvement of residents' economic and social standard and poverty decrease. These co-operations will be oriented to sectors of primary significance for people and also to sectors, concerning co-operation development in all aspects. They will be especially concentrated upon support and implementation of programmes for human rights protection, social security, education, environment protection and equality between sexes. Special attention will be paid to implementation of programmes and activities, providing means for deprived people , improving women's access to local initiatives, etc.
Environment and cultural inheritance protection
Informing the society about subjects, concerning environment protection, protection and support of the cultural inheritance and social problems.
Promoting activities and initiatives for preserving the resources of Evros , Thrace and Greece , realizing that their future exploitation should be based on scientific researches and indicators. Additional study and research, participation in different activities and assuming initiatives for the most appropriate utilization of the resources, preserving and updating the whole information, accentuating the cultural wealth, production techniques, local architecture, description of historical facts, etc.
Association bodies:
General Assembly
Executive Committee
PROJECT TEAM
1. Project Leader – Margarita Velikova
margarita@maritza.info
2. Coordinator in Greece – Spiros Arseniu
arsenioys@nare.gr
3. International Relationships Coordinator
maritza@maritza.info
4. Training and Qualifications Coordinator – Vanya Ivanova
vania@maritza.info
5. Promotion, Publishing and Communications Coordinator – Radostina Hadzhieva
radostina@maritza.info
6. Accountant
ISSUES 
| This project is financed by the EU    |   This project is implemented by RMA"Maritza"         |
| --- | --- |
This document is issued with EU financial support. RMA "Maritza" is responsible for the document's contents and it can not be considered that this document presents the EU official statement.